Live streaming is available on the CCC streaming website.
Thursday
2016‍-‍08‍-‍11
Friday
2016‍-‍08‍-‍12
Saturday
2016‍-‍08‍-‍13
Sunday
2016‍-‍08‍-‍14
Monday–Wednesday 2016‍-‍08‍-‍15–2016‍-‍08‍-‍17
Training workshops (9:00–18:00)
Main conference (10:00–19:00)
Main conference (10:00–19:00)
Main conference (10:00–18:15)
closing at 18:00
BoF sessions (9:00–18:00)
Social event
(BBQ at AKK, preregistration)
Social event
(Football/Picnic)
Social event at Z10
Social event
GUADEC with children
In case you are coming to GUADEC with children, they are generally welcome at the venue and social events. Please register them so that they have a badge. We do not offer any child care, so you will need to supervise them yourself to the extent necessary. We currently do not have a separate room that is suitable as a play area, although we are currently planning to have play areas in the lobby and on the surrounding greens. Please add yourself to the wiki and get in contact with us for planning purposes.
Some more information including a list of possible activities with children in Karlsruhe is available on the wiki.
Schedule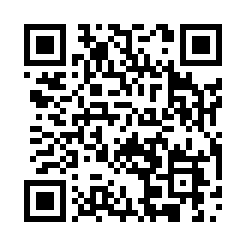 The schedule is also available in XML format, which can be used by a number of applications, including the Giggity Android app for offline viewing. Remember that it is still subject to minor changes so make sure to check for updates.
It is available from https://static.gnome.org/guadec-2016/schedule.xml.
Talks at GUADEC were live streamed by the CCC Video Operation Center.
Thursday 11. August 2016
Grace
Ada
09:00

Workshops

10:00

Breakfast

10:30

Workshops

12:00

Lunch

13:30

Workshops

16:00

Coffee break

16:30

Workshops

18:00
19:00
BBQ at AKK
AKK and GUADEC Teams
Friday 12. August 2016
Saturday 13. August 2016
Sunday 14. August 2016
Abstracts