Yesterday, the weather had been pretty good. We could even make use of our pool! The ice cream van was certainly a highlight.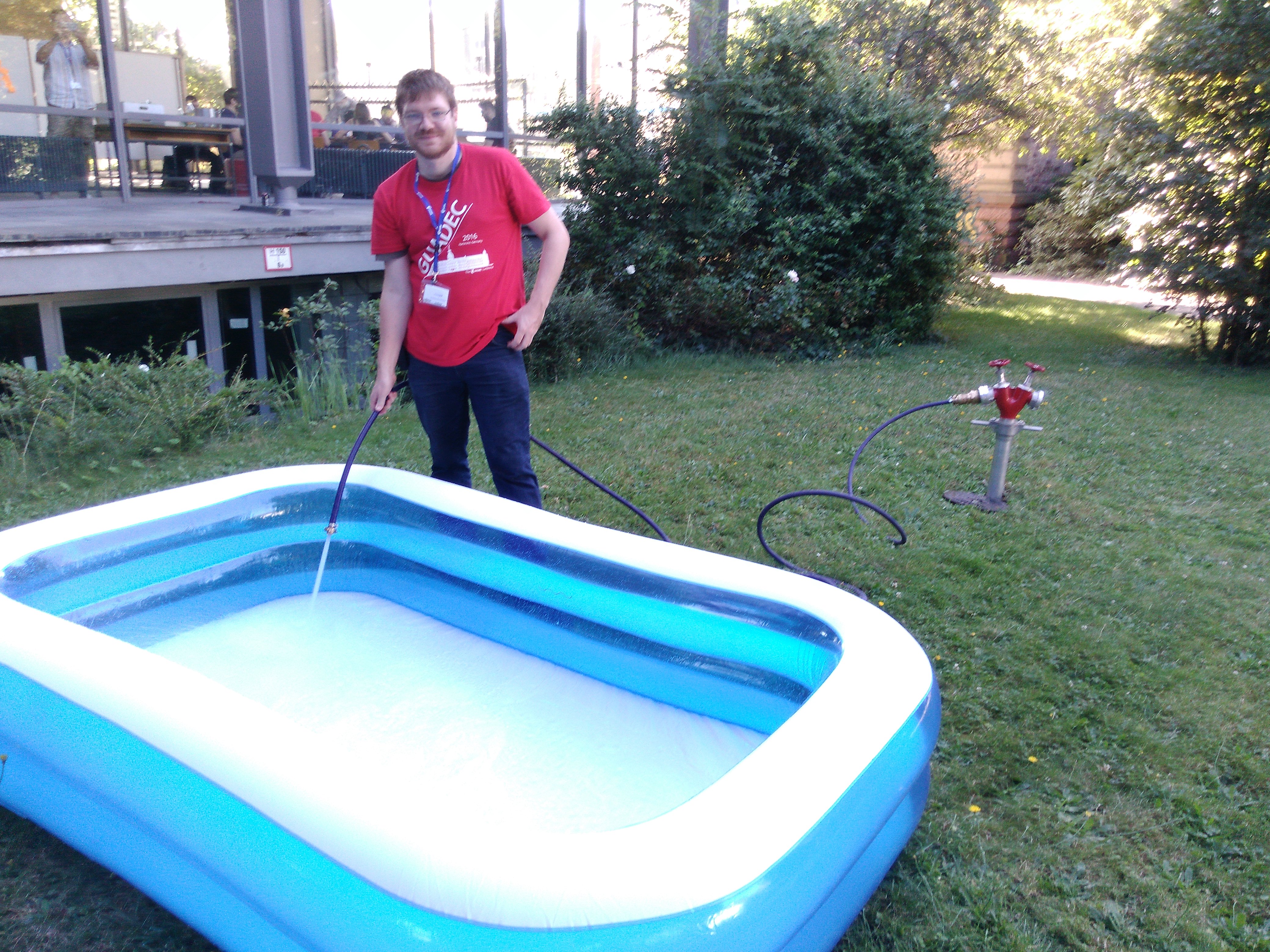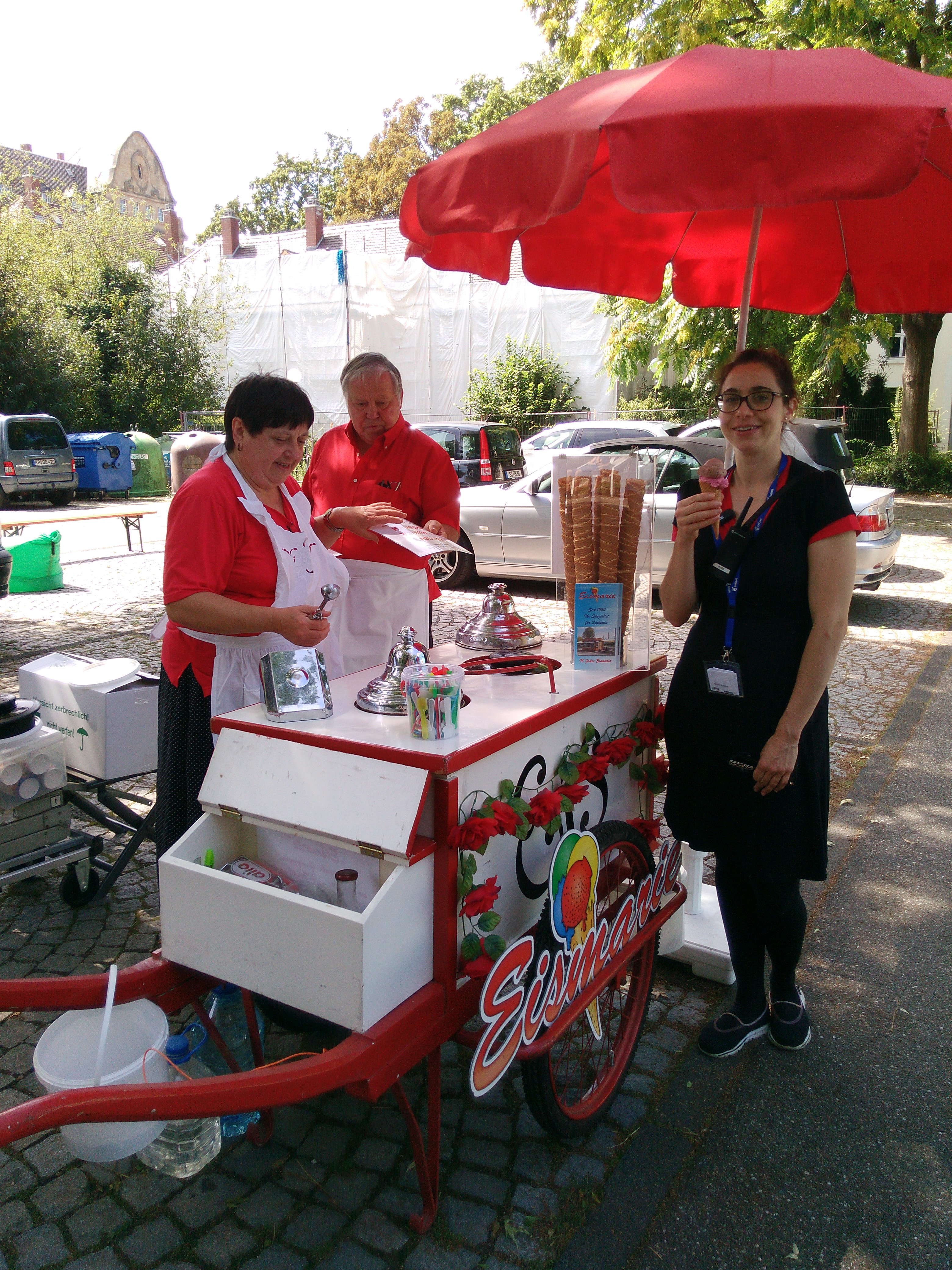 Today, we have our second keynote held by Werner Koch. He will talk about issues of centralisation. The interesting hypothesis is that most systems on the Internet wouldn't work "without access to, say, apis.google.com". You might know Werner from GnuPG which tries to decentralise as many things as possible. We are sure to find as much inspiration from what he has to say as we had from Bradley two days ago.
If will be difficult to pick talks to attend today. Highlights include "a live coding session with GNOME Builder" which will demonstrate how to create a project from scratch, Also, we will see a "summary of the infrastructure that GNOME provides to store secrets like passwords, SSH and GPG keys, and X.509 certificates" which will discuss how cross-platform compatibility can be improved. Another talk in the schedule is on the Chinese government recommending the use of GNU/Linux as well as how user testing works to implement and refine a feature in actual software.
Evening
We conclude our core days with an evening event at Hoepfner's Burghof. It's a beer garden of the local brewery with nice beer and dinner. We expect to start at 20:00. Please bring your badge.
If you want to do some tourism or dining before leaving GUADEC, you might find these places interesting: