You may have experienced a few hiccups here and there yesterday, like a short power cut or lack of coffee after lunch. These problems should have been tackled by now and we're looking forward to taking up on more challenges! ;-)  We also couldn't do it without the great help of all the volunteers. Most of the success can be attributed to the people who generously help to make GUADEC a success. If you're interested in yesterday's talks, we have very good news for you. The recordings are already available. Enjoy watching the videos. But the talks are only a tiny part of the GUADEC experience, so don't use the instantaneously available videos as an excuse to not come to GUADEC!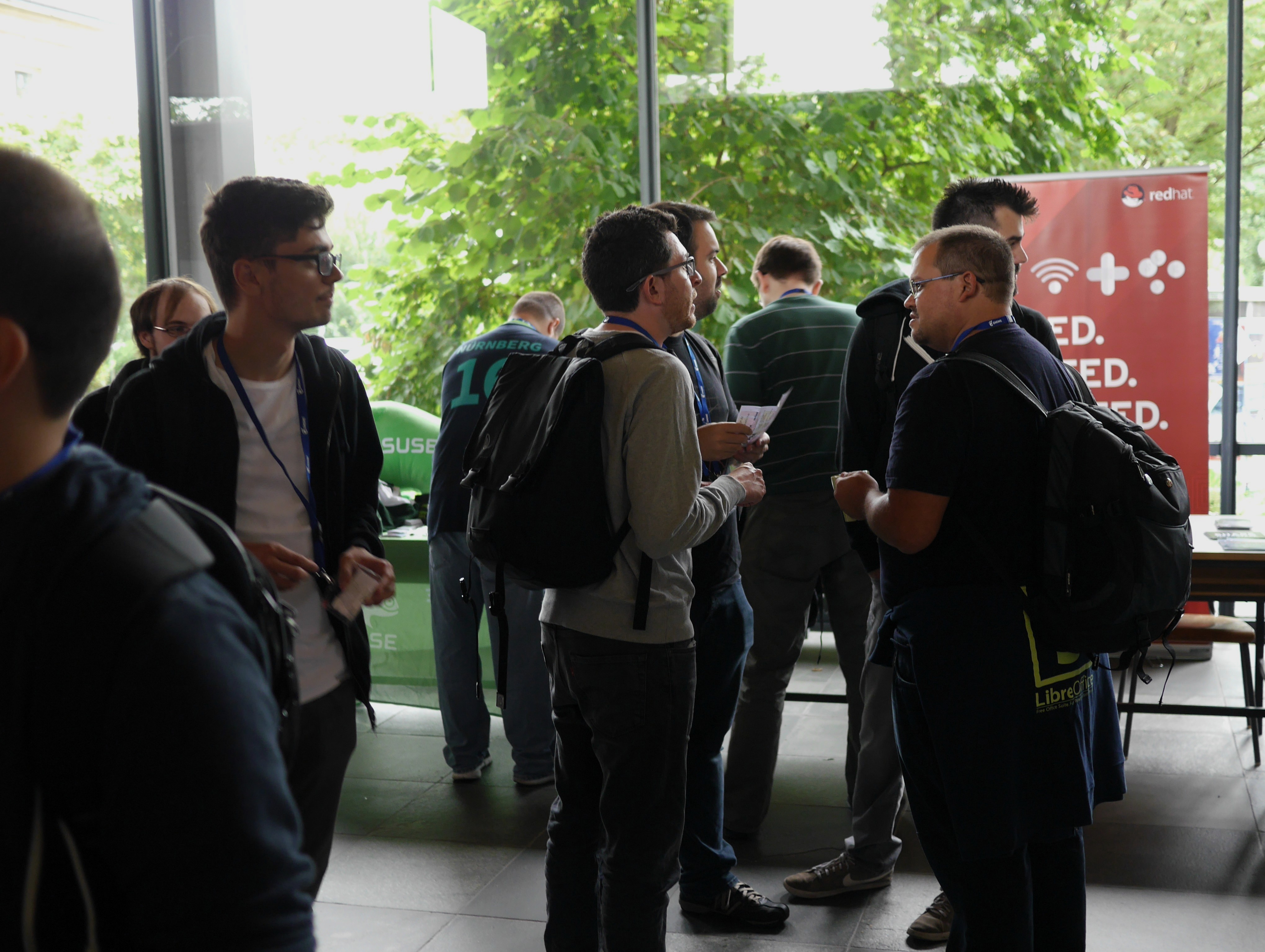 Today, GUADEC starts into day 3 with more talks and, probably more importantly, more ice-cream. Read on to learn about the details.
Programme
Todays schedule hosts a diverse set of talks including a talk on Meson, which is an exciting new build system which promises to make building your software nicer and faster. So everybody who is not happy with the current state of the art will be interested in seeing that. We will also hear a talk on using GNOME technologies to build an automotive platform which will certainly be interesting to everyone who is interested in seeing Free Software being used in real life. The talk will discuss "Apertis, [a] truly a unique product in the automotive world" including its security properties and links to flatpak.
We also have a surprise for our guests! We will have a vintage ice cream van coming to serve three different flavours of ice cream. We hope that you'll have enough time and a sweet enough tooth to finish what is being offered :) The van will be available from 13:30 until 15:00 or so, so make sure you'll be there or be square.
Evening
In the evening we are going to z10, a pub run by students for over 30 years now. You should have received some tokens with your badge which should get you a free beer. The place will be open until late. Don't expect food to be available.
If you want to go out eating or fancy to do something entirely different, have a look at the following options: