Yesterdays workshop day has been quite successful. Although the start was a bit more complicated than anticipated we managed to get everyone into their workshop rooms and put their hands on GNOME technologies. We also had an arcade machine loaded with pacman to beat each others high scores.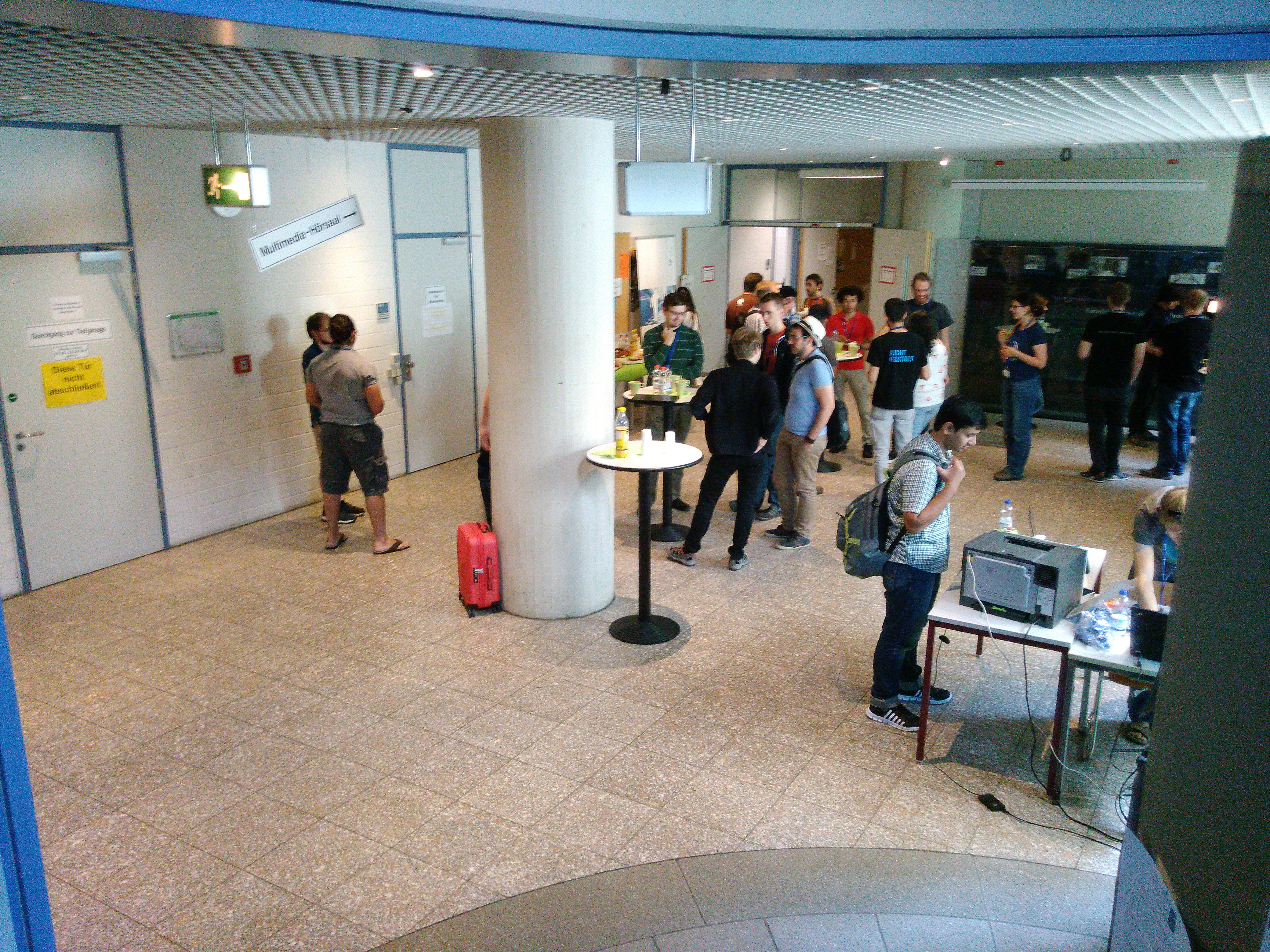 Today GUADEC starts day 2 with the core days which feature talks of a wide range of topics.
Programme
Today, the first day of our talk days begins. We will be seeing an interesting keynote held by Bradley Kuhn. He will talk about "Why GNOME remains best poised to deliver software freedom to everyone, how GNOME continues to be the best welcome-mat for those who want software freedom, and why GNOME remains absolutely essential to the advancement of software freedom for decades to come". We are very excited to have Bradley talking to us and we expect it to be influencing the discussions held in the hallways over the rest of the conference.
The conference program has other highlights, too. We will hear about WebKit security issues which are not patched by major distributions. The talk will discuss how WebKit handles security issues and how it's different from GNU/Linux distributions. We will have a talk on Free Web Services which promises to discuss questions like "How much control do you still have? Do you know what is happening to your data? Do you have the freedom to switch to a different service?".
Helpline
In case of serious events you need to call the European emergency number 112. If you are in trouble or seeking assistance regarding GUADEC, we have a help line set up which should cover you: dial +4915153778790.
Evening
In the evening, we plan on going to have a picnic in the Fasanengarten, just north of the venue. Starting from 19:30ish, we will set up some light food (think: Sandwiches, salads) and some non-alcoholic drinks. We will bring a frisbee, football, and probably some other things to play around with. Feel free to bring your own equipment.
If you want to head on to something else, have a look at: