At this year's GUADEC we plan to have great workshops. One of them will be Contribute to OpenSource by Lasse Schuirmann. We've met Lasse and shot a few questions at him.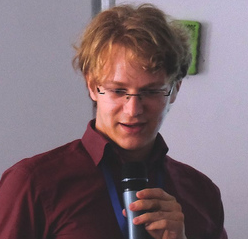 Hi Lasse. You're giving one of the workshops we're having at this year's GUADEC. What's your background and relationship to the GNOME project?
I started contributing to GNOME when I searched for a friendly open source community. A Google Summer of Code project connected me with a great mentor and quickly I learned more about coding than I had ever learned in university. I even started my own community while I supported GNOME in managing the GSoC – who knows, maybe I would still be working in a cubicle if I hadn't found them :).
You're a GNOME volunteer with a busy schedule, why did you decide to hold this workshop?
I have helped people around the world getting started with open source after GNOME did it for me – I want to give back to the community and help curious people pursuing their passion!
What do you think makes the workshop interesting to the participants?
The first OS contribution is always hard. Having someone to ask personally and to guide you is very intense and valuable: I have yet to find a concept where we can bring knowledge as well as experience faster to the people than through a workshop like this.
After doing this workshop, participants will have contributed to an open source project and know how they can go on to other projects.
What's your most memorable experience from last GUADEC?
Last GUADEC I organized the GSoC interns lightning talks. Meeting all these great new minds in person was great and I see forward to all new faces this time!